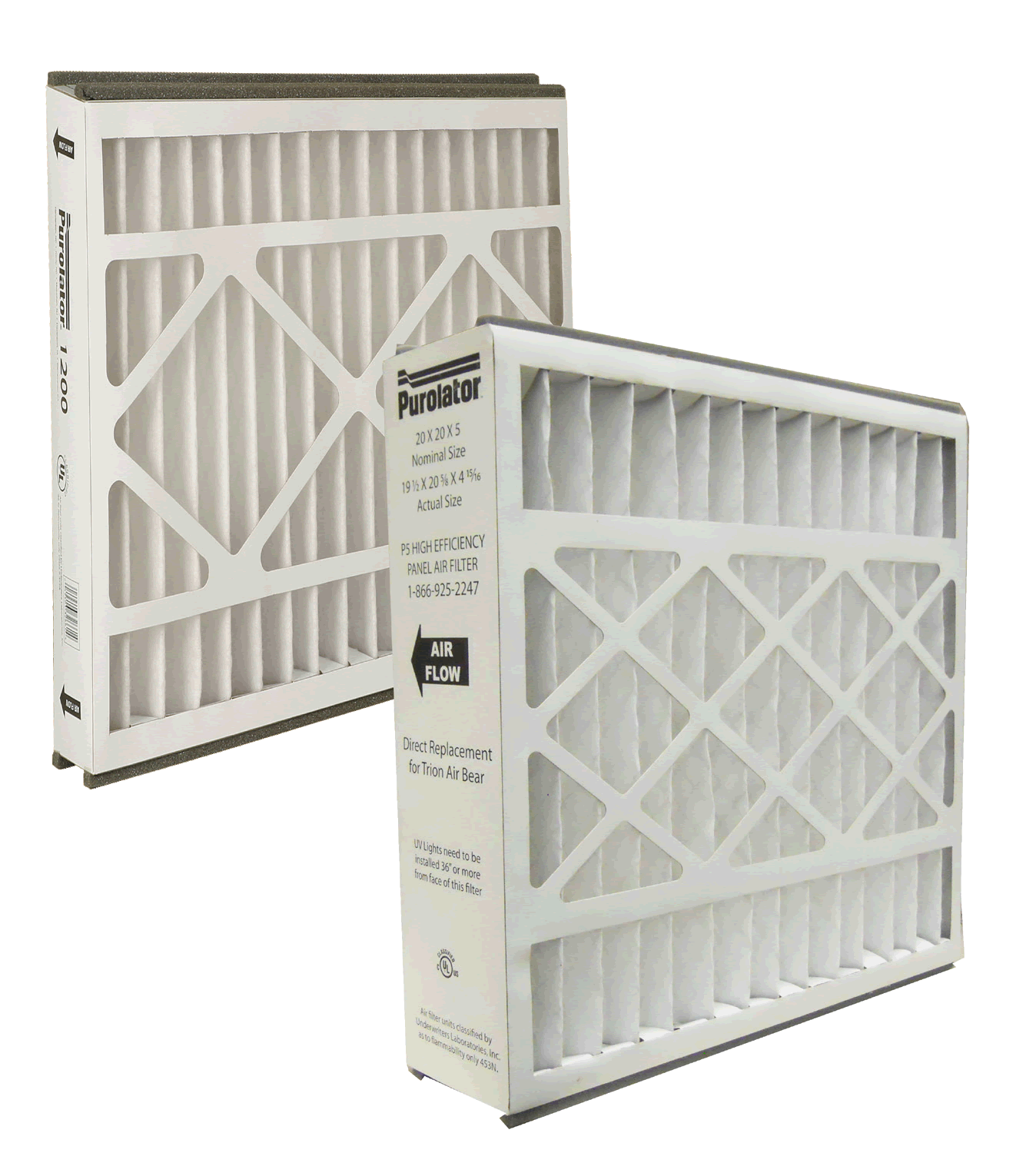 Purolator P2000
High-Efficiency Replacement Air Filters
P2000/ P5 and P1200 Filters - Construction
Keeping indoor air clean is a major concern for homeowners. Allergy sufferers are among those that are especially affected by poor indoor air quality. P2000/ P5 and P1200 filters are designed exclusively for home use where particles 5 micrometers and larger are present.
P2000/ P5 and P1200 filters capture pollen, dust, tobacco smoke residue, grease and pet dander which usually collects on furniture, windows, and carpets. Homeowners have commented on how quickly they notice a difference in the air quality with P2000/ P5 and P1200 filters — fresher indoor air, less dust, pollen, and spores.
P2000/ P5 and P1200 filters are effective replacement air filters in home heating/air cooling system cleaners such as those manufactured by Trion - Air Bear™ and Air Bear Club™. Choose P2000/ P5 and P1200 for high-efficency, quality construction materials, good workmanship, and trusted performance.
Installation - It's typically recommended to change the filter in your air cleaner every 60-90 days. P2000/ P5 and P1200 replacement filters are enclosed in their own frames to simplify installation, other replacement options offer a frameless media component that gets very messy after use. P2000/ P5 and P1200 replacement air filters make installation as easy as removing the old and dropping in the new — your hands never touch the dirty media!
Frame - P2000/ P5 and P1200 filter elements are enclosed in a two piece, heavy dusty, high wet strength beverage board frame. The double wall frame forms a rugged, durable filter which will not warp, crack or leak.
Filter Media - A pleated filter media composed of synthetic fibers is used in P2000/ P5 and P1200 replacement filters. Filters are available in MERV 8, 11 and 13.
Underwriters Laboratories, Inc. Classification: filters are classified per U.L. 900 for flammability.
Documents

Info Sheet

Cut Sheet