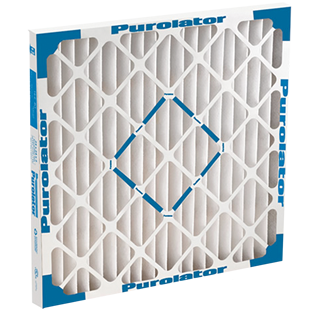 Purolator
Air Filters
Purolator Pleated Filters
Purolator Air Filters + ACS Inc.
Purolator Air Filters is dedicated to improving the science of air filtration and the quality and performance of its air filter products. Purolator Air Filters outperforms competitors in initial and average efficiency and provides optimal filter service life. The high-quality of Purolator filters comes from meeting stringent requirements — all verified by quality control checks.
Air Cleaning Specialists Inc. provides air filtration solutions to improve commercial and industrial air quality. We partner with Purolator because our experience in the air filtration industry paired with the unbeatable construction and quality of Purolator Air Filters guarantees 100% customer satisfaction. ACS, Inc. is a distributor of Purolator Air Filters and not the manufacturer.