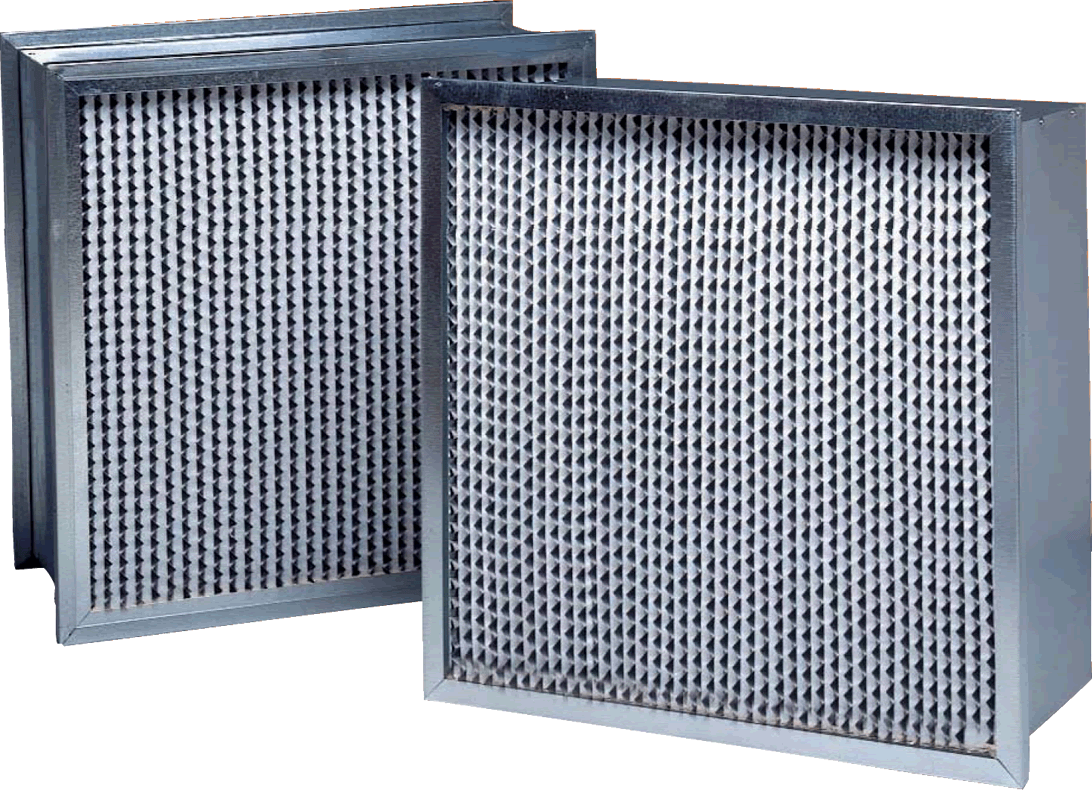 Purolator
SERVA-CELL
This filter has been discontinued. Please call for a direct replacement that is guaranteed to fit and perform.
866.455.2128
SERVA CELL Filters - Construction
Serva Cell high-efficiency, extended surface, ASHRAE-rated filters with aluminum separators are made for conditions like high humidity, turbulent airflow, intermittent water exposure, and elevated operating temperatures. Serva Cell box filter construction eliminates the need for retainers and special external wire media supports.
Serva Cell box filters provide a high surface area to depth ratio to provide the maximum amount of effective filter media in areas of minimum in-line duct space. Serva Cell filters are available in MERV 11, 13, and 14 ratings.
Media and Support - Serva Cell box filter media is a continuous sheet of non-combustible, waterproof, microfiber glass. Serva Cell filters feature a pleated radi-edge configuration to promote maximum exposure of media surface area to airflow.
Construction Features - Serva Cell filters are framed in an all-metal, corrosion-resistant, galvanized steel casing — available with a single or double galvanized steel header. The media pack is bonded and secured with a microfiber glass blanket and non-toxic adhesive on the upstream side. Available with a single-header or double-header option. Also available in full box size.
Underwriters Laboratories, Inc. Classification: SERVA-CELL filters are classified U.L. Class 1 per U.L. Standard 900.