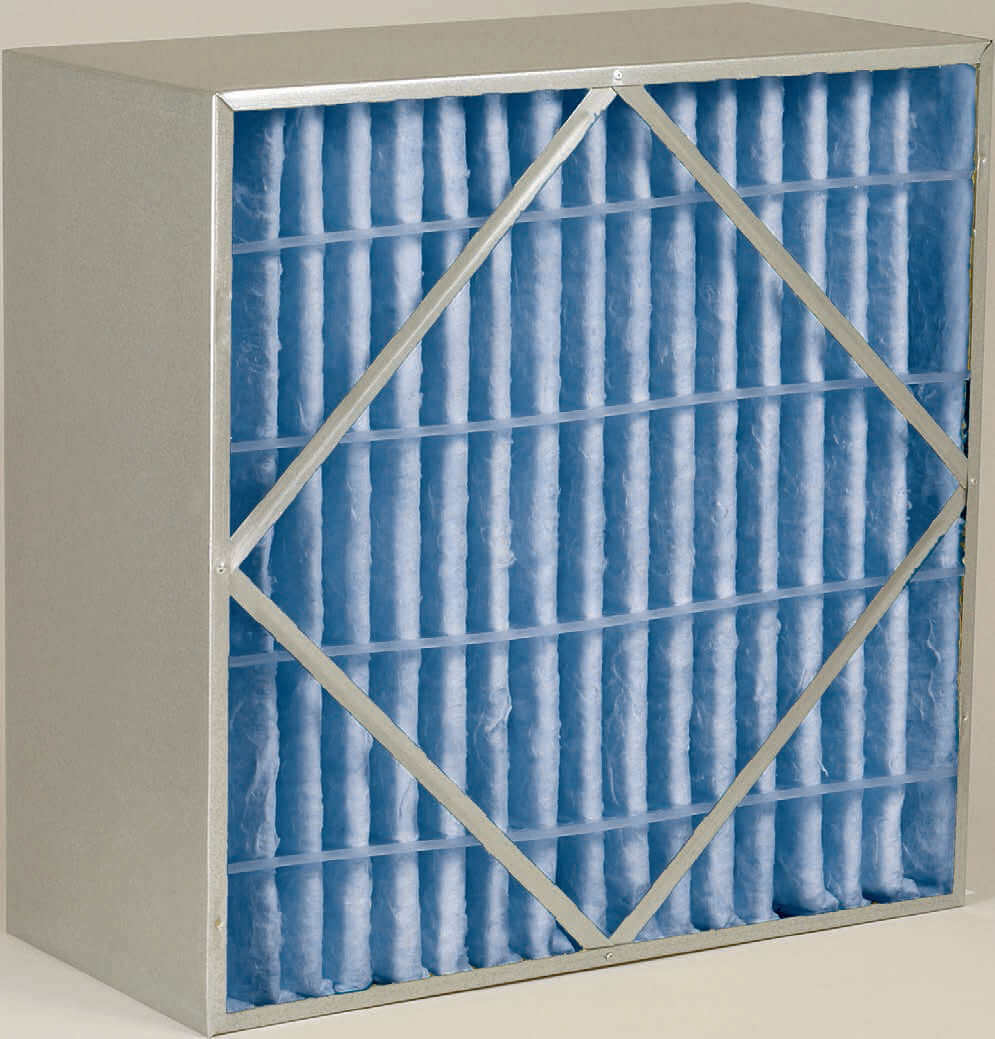 Purolator
Defiant-Cell
High-Efficiency Rigid Box Air Filter
Info Box
Select the efficiency that is best for your application.
Product Information
The Defiant-CellTM is a rigid box air filter engineered to provide medium and high-efficiency filtration combined with a prolonged life cycle. The unique, patented non-woven process used to manufacture DEFIANT Cell filters creates a media which outperforms similar products with respect to initial efficiency, average efficiency, and dust holding capacity.
Fire Resistance - All DEFIANT Cell rigid box filters are classified per UL Standard 900 for flammability. The maximum operating temperature for these filters is 180oF.
Improved Efficiency - DEFIANT media utilizes a dual-stage electrostatic enhancement, and continuous fiber structure to initially capture an increased amount of smaller particulate than conventional glass media–thereby improving overall particle size efficiency.
Applications - DEFIANT Cell 70/85/95 media box filters are specifically manufactured for industrial/commercial HVAC system applications requiring constant or Variable Air Volume (VAV) systems. This product provides 20 - 30% improved dust holding capacity and efficiency beyond that of competitive products. The DEFIANT Cell 70/85/95 media has multiple performance characteristics which combine to provide optimum filter service life, and lower maintenance and energy costs.
Underwriters Laboratories, Inc. Classification: Defiant-Cell filters are classified U.L. Class 2 per U.L. Standard 900.