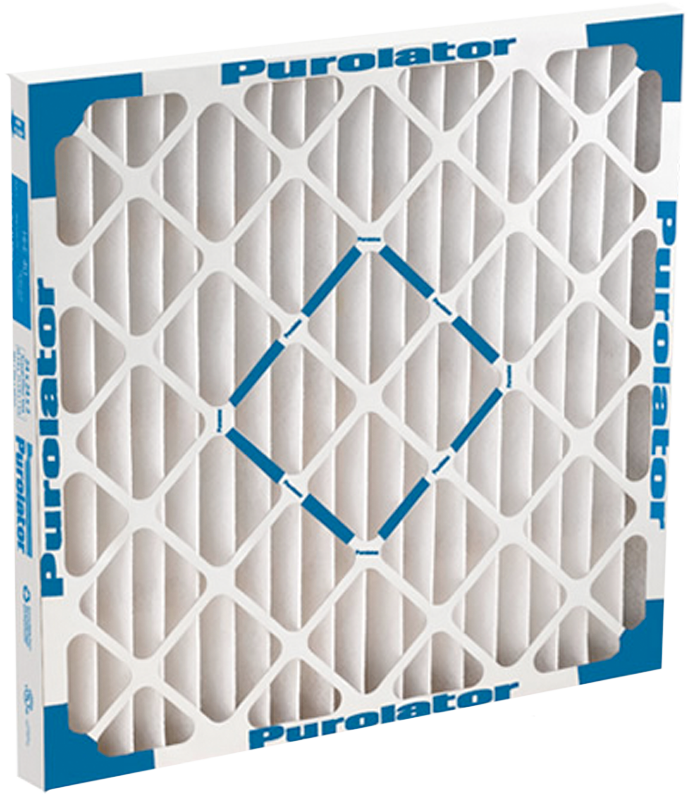 Stock Image: Size shown 20 X 20 X 1
Purolator
Hi-E 40
The Largest Selling Brand of Pleated Filters
16

x

16

x

1
$13 Shipping
Due to the pandemic, filter media supply is suffering from inconsistent lead times. While most orders will not be affected, be aware that certain orders might not be able to ship on time.
Estimated Ship Date: 6/1
Product Information
The Hi-E 40 is a medium efficiency pleated filter, available in 1", 2" or 4" depths and several standard face sizes to accommodate most system requirements. The 100% hydrophobic synthetic media provides 35-40% average efficiency and nearly 95% average arrestance. The Hi-E 40 is effective as a stand-alone filter or prefilter.
Mechanical Media - Hi-E 40 filters are made with 100% synthetic fibers providing mechanical efficiency to achieve a MERV 8 performance. Hi-E 40 filters have a MERV 8 performance before and after a conditioning step. The MERV 8 media has a Polyvinyl Acetate (PVA) adhesive that is not affected by mold or microbial growth.
Heavy Duty Bevearage Board Frame - Moisture resistant, sturdy frame material stands up to rough handling and difficult service conditions, providing long service life. The new die cut pattern increases contact points between the beverage board and die cut by 50%.
Two-Piece Frame Construction - Double-wall thickness around the outer edge and integral die cut cross members provide strength and rigidity. Hi-E 40 filters will not rack, warp or bend under normal handling or operating conditions
Water Repellent Adhesive - The adhesive used to bond the frame and media pack into a unitized assembly is highly water repellent. The pleats hold together even when wet. No delaminating, no excessive buckling, no collapsing.
Galvanized Steel Pleat Support - How many pleats have you seen with rust flaking off the grid? The Hi-E 40 expanded metal pleat support grid is made of galvanized steel for maximum rust resistance. The metal grid maintains pleat shape and prevents fluttering in operation. Consistent pleat shape minimizes resistance and improves dirt loading characteristics throughout the life of the filter.
Technical Information
Name:

Purolator Hi-E 40 16x16x1 Air Filter

Item #:

5267332906

Actual Size:

15 1/2" x 15 1/2" x 3/4"

What's This?

MERV Rating:

8

What's This?
Filter Depth Pleats per Foot
Underwriters Laboratories, Inc. Classification: Hi-E 40 filters are classified U.L. Class 2 per U.L. Standard 900.