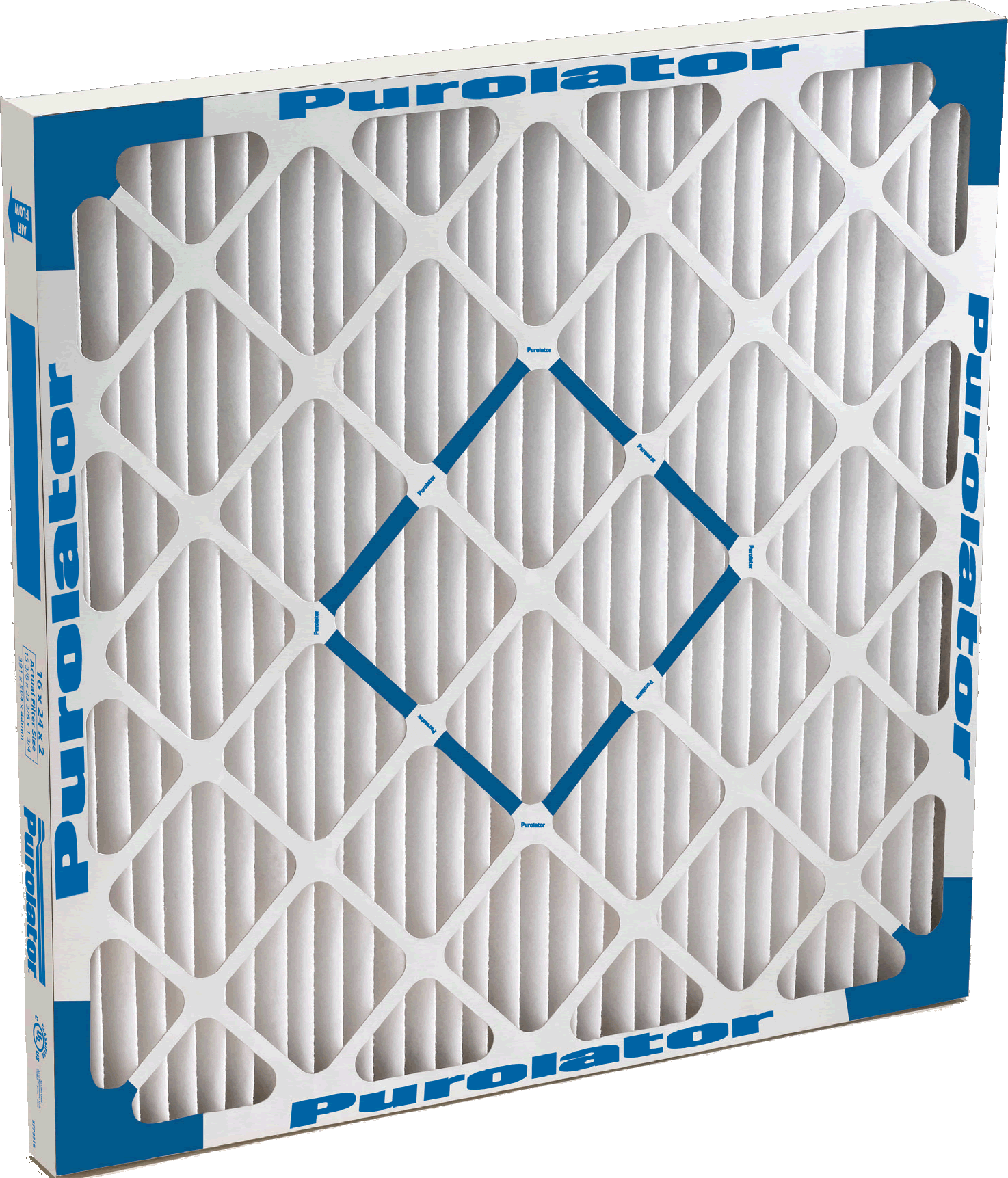 Purolator
Defiant Mark 80-D
Extended Surface Pleated Filters
This filter has been discontinued. Please call for a direct replacement that is guaranteed to fit and perform.
866.455.2128
$15 Shipping
Ship times estimated, subject to variability.
Estimated Ship Date: 12/7
Mark 80-D Filters - Construction
Defiant Mark 80-D - The industry standard for performance and value for over 30 years.
Gain 1 Point toward LEED Certification - During the process of new construction, install MERV 8 filters at each return air grille for air handlers used during construction. Conduct a two-week building flushout with new air filters and 100-percent outdoor air prior to occupancy.
Mechanical Media - Defiant Mark 80-D pleated filters are made with 100% synthetic fibers providing mechanical efficiency to achieve a MERV 8 performance. Defiant Mark 80-D filters maintain a MERV 8 performance before and after a conditioning step. The MERV 8 media has a PVA (Ployvinyl Acetate) adhesive that is not affected by mold or microbial growth.
Heavy Duty Deverage Board Frame - Defiant Mark 80-D filters are framed in moisture resistant, sturdy frame material to stand up against rough handling, difficult service conditions, and also provide long service life. The new 7-strap die cut pattern increases contact points between the beverage board and die cut by 50%.
Two Piece Frame Construction - Double wall thickness around the outer edge and integral die cut cross members provide strength and rigidity. Defiant Mark 80-D filters will not crack, warp or bend under normal handling or operating conditions.
Pleat Stabilizers - The 4" deep filters are designed with individual die cut fingers that separate and stabalize each pleat. Consistent pleat alignment enhances dust holding capacity for longer service life.
Technical Information
Name:

Defiant Mark 80-D 18x20x2 Air Filter

Item #:

5257410167

Actual Size:

17 1/2" x 19 1/2" x 1 3/4"

What's This?

MERV Rating:

8

What's This?